Heidi Montag Reveals Heartbreaking Reason She Had 10 Surgeries In One Day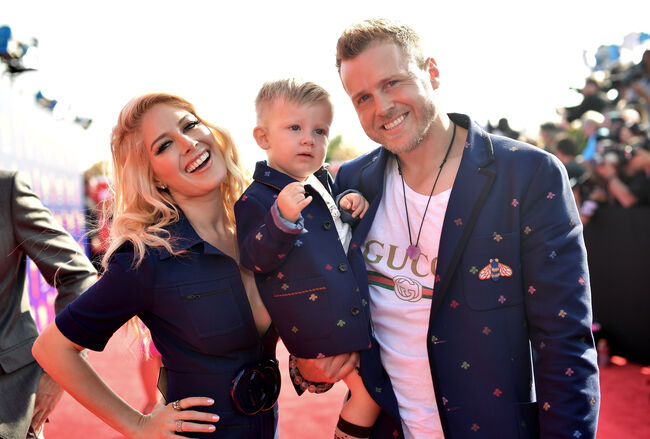 Heidi Montag is opening up about her decision to receive ten plastic surgery procedures on the same day twelve years later. In a super candid interview with Cosmopolitan, Heidi and her husband Spencer Pratt spoke about the intense scrutiny that influenced Heidi's decision.
Though Heidi has made peace with her decision, she still harbors some regrets. "I was way too young," she told Cosmo. "And was under so much pressure because it was the beginning of comment sections and negativity and hate on the internet. I was just really self-involved at the time, but I was also on TV where every perceived flaw is amplified. I think I looked in the mirror a little too much. I wish I had waited and not made a decision so young because I have long-term health complications."
Despite her own complicated feelings about her cosmetic procedures, Heidi wants to make it clear that she's not against other people making that decision for themselves. "Obviously, it's your body. And I'm not against plastic surgery, but everyone always shows you the before-and-after pics. They don't show you how devastating the recovery is," she said. "I don't regret a lot of my enhancement, but plastic surgery isn't something that should be glorified. Take it seriously."
This isn't the first time Heidi has warned others about the dangers of elective plastic surgery. In an interview with Paper magazine last year, the reality star revealed there was a terrifying moment during her recovery process when her heart stopped for a minute.
"Spencer thought he lost me. I died for a minute. With that much surgery, I had to have 24-hour nurse care. I was at a recovery center and had Demerol [a highly addictive narcotic drug] to deal with the pain because it was so extreme," she said. "My security guards called Spencer and told him, 'Heidi's heart stopped. She's not going to make it.' And I easily could've. Cutting yourself up isn't something I'd recommend, and Demerol isn't anything to play around with. That's how Michael Jackson died."
Spencer added another heartbreaking detail in their joint Cosmo interview, telling the mag Heidi "brought printouts of what the trolls and haters said to the doctor and said, 'Can we do something about this?'" He then went on to say that even though "everyone's insecure...it's different when you're young and on TV and everyone's talking about you. And it's upsetting that you can go to a doctor and say, 'Here's what I hate about myself,' and he'll say, 'I can fix that. For free.'"
Photo: Getty