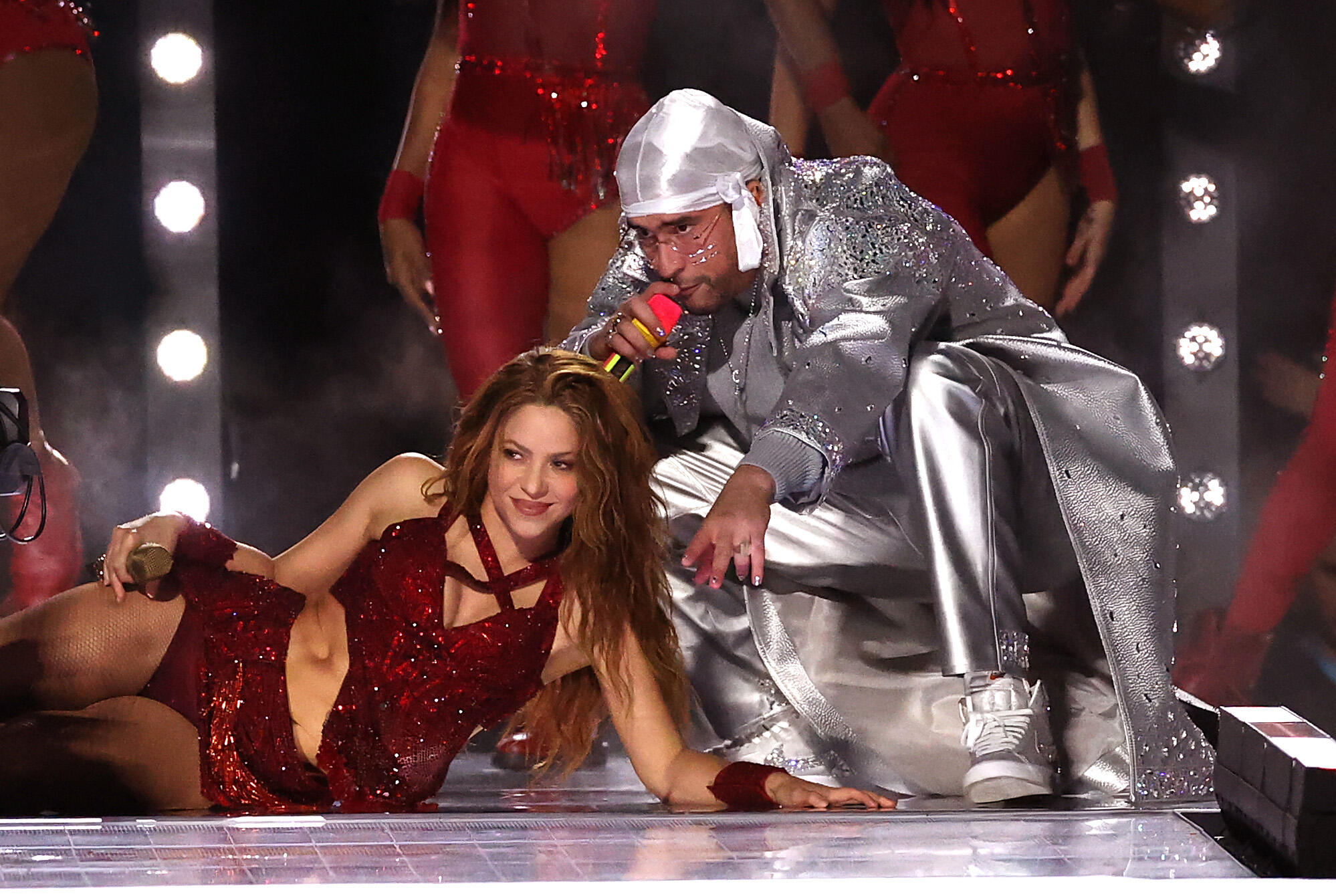 Do you want to look like Shakira did at the halftime Super Bowl show? A limited-edition version of the red-hot crop top and skirt the sexy Latina singer wore for her sizzling performance is available by clicking HERE.
Created by Peter Dundas, the "Josephine" set comes in the same lipstick red shade as Shakira's look, and features an Art Deco crystal design on tulle along with a beaded fringed hemline on the skirt.
It's not cheap, though...the top-and-skirt set, which is also available in white, will cost you $3,960. I say go for the red!
Shakira's similar Dundas stage ensemble consisted of a custom cropped bustier with crisscrossing straps, along with a removable corset and fringed skirt. It was adorned with nearly 2 million red Swarovski crystals.
Photo: Getty