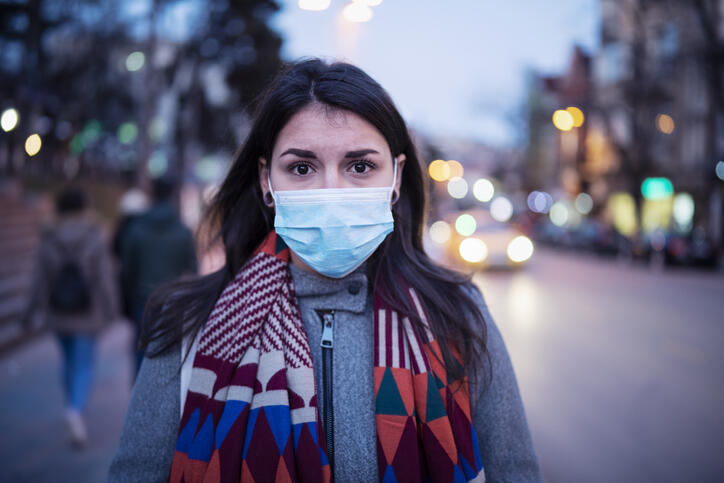 Health care professionals now say the best way to protect yourself from corona virus is to stop touching your face! And it's easier said than done, as people touch their face at least 23 times a day.
Even though you may be buying or making lots of hand sanitizer to help protect yourself from the COVID-19 coronavirus, and properly washing your hands, experts say keeping your hands away from your eyes, nose and mouth will help protect you from the coronavirus – or the flu and other infections.
Infection prevention expert Connie Steed says "It's just subconscious behavior." But it's a habit worth breaking these days .Your face contains multiple pathways for infections to easily enter your body, and your hands can be contaminated without you knowing it. Even after you wash them, but as soon as you start touching things again, the germs on your hands increase, and when you touch your face...well....the germs could enter through your mouth, your nose, your eyes....
Touching your face is something we start doing as young kids and most of us never stop. Start trying to stop by becoming self-aware of the problem. Keep your hands busy, have a buddy tell you when you're doing it, and pay attention to triggers like nail biting. it's not easy.
Good luck, and stay well.
Click HERE for the whole article from USA Today.
Photo: Getty