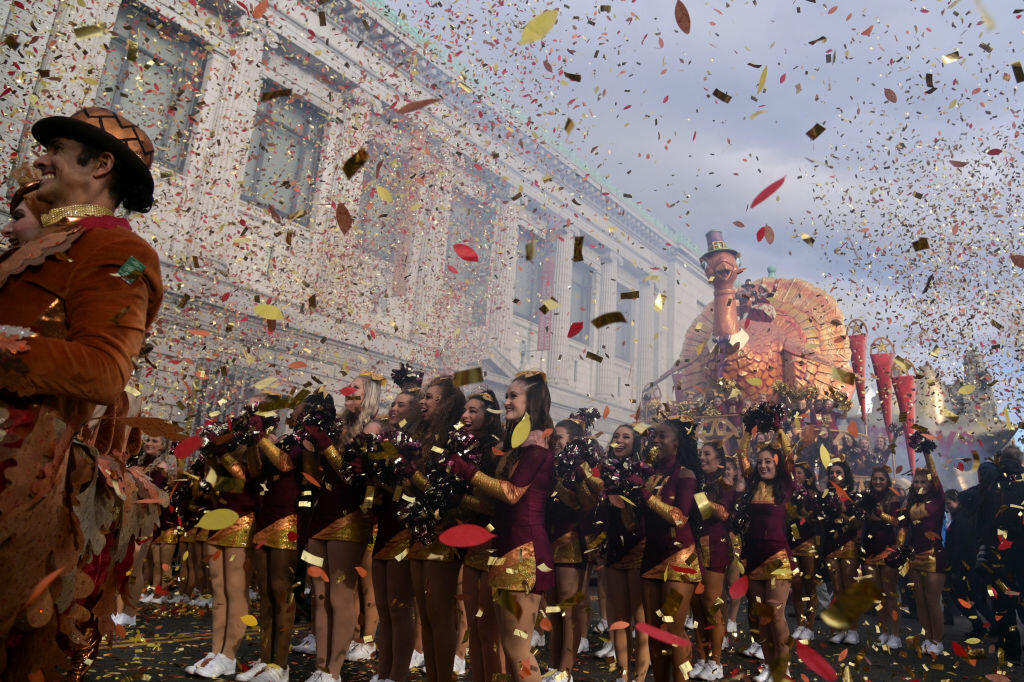 In a move that was widely expected, New York City Mayor Bill de Blasio announced today that the upcoming Macy's Thanksgiving Day Parade will go fully virtual this year, with zero crowds.
De Blasio said, "It will not be the same parade we're used to. Macy's is reinventing the event for this moment in history. And you will be able to feel the spirit and joy of that day."
NBC reports that the parade will not be live, but it's "reimagined" format will still be watchable on TV. Macy's also added on Monday that the parade will still keep its iconic pieces, like giant helium balloons, floats, performers, and Santa. Macy's said many of the parade elements will be taped in and around Herald Square, and the spectacle will be recorded over 2 days. Any performers will be social distant and follow safety guidelines.
Photo: Getty