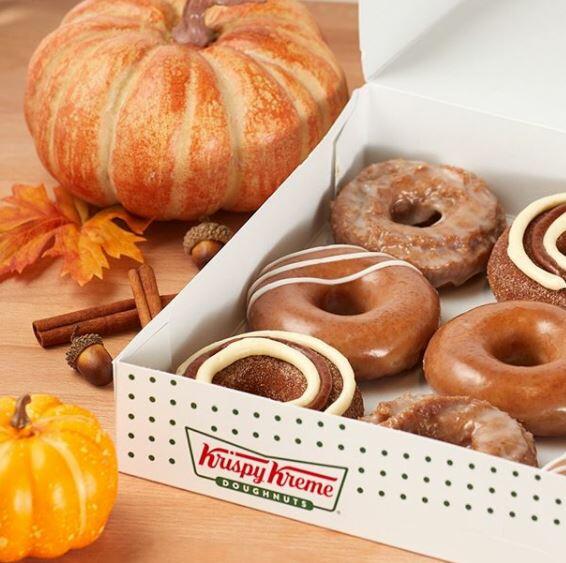 Don't you love a Krispy Kreme doughnut? Wouldn't you love a free Krispy Kreme? Well, get your Halloween costume ready, because the doughnut giant just announced that anyone who shows up to a store dressed for Halloween on October 31stwill be able to get a free doughnut of their choice.
Krispy Kreme also says they are launching their new "Sweet or Treat Saturdays," where from now until Halloween any customer who purchases a dozen doughnuts can get another 12 for just $1 "to give to family, friends or neighbors."
And they have new spooky treats on the menu, including: 
The Frank Monster Doughnut, which is decorated like Frankenstein, featuring pretzel "bolts" and filled with Original Kreme.
The Drake Monster Doughnut, designed to look like Dracula and filled with raspberry filling (much tastier than blood).
The Wolfie Monster Doughnut, a werewolf-inspired doughnut with chocolate icing and chocolate Kreme.
Krispy Kreme's around the Philadelphia area include in Bensalem and Havertown, PA, and in Collingswood, New Jersey.
Enjoy that free treat and Happy Halloween!