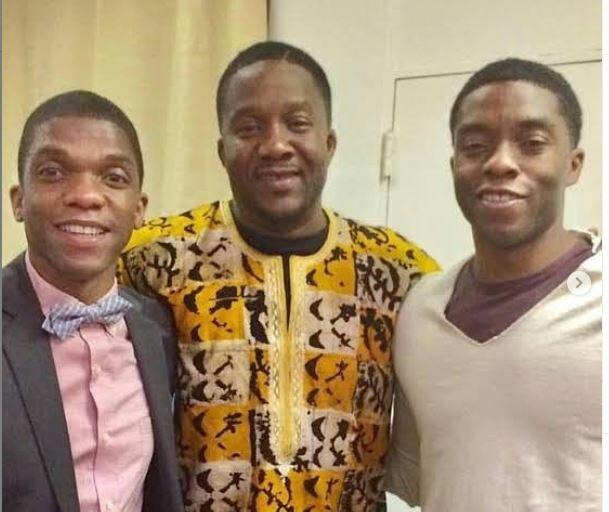 Chadwick Boseman's brothers are opening up about the actor's last days and their last conversation with him. The actor died at the age of 43 from colon cancer, he was diagnosed in 2016.
Kevin Boseman, 48, and Derrick Boseman, 54, talked to the New York Times about their brother's last day, revealing that he was ready to go after a four-year battle with cancer. His older brother Derrick, who says they called him 'Chad ' and not 'Chadwick', says in their final conversation Chad said: "Man, I'm in the fourth quarter, and I need you to get me out of the game." The 54 year old pastor asked him what he meant, and then realized his dying brother was tired and "ready to go." He died the next day.
Boseman's other brother, Kevin, who is an actor and writer, says when someone in your family becomes a celebrity, "you have to start shring that person with the world; I always endeavored to just treat him like my brother." Kevin also said "he always did is best, and his best was incredible."