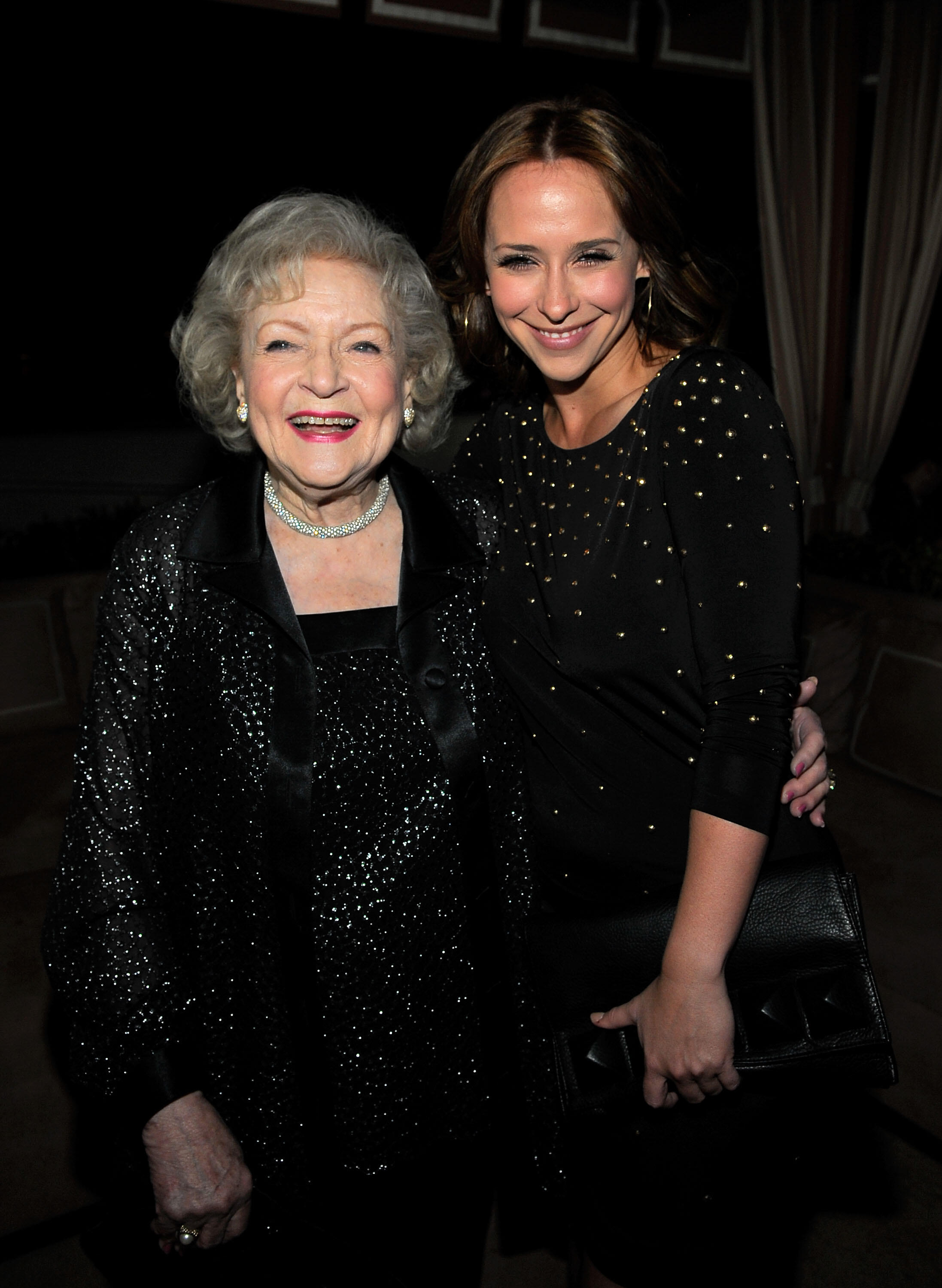 Jennifer Love Hewitt said she got pretty drunk one time with Betty White. It must have been fun as this legendary lady, who's 99 years old now, was probably 95 or so when J Love Hewitt partied with her!
The two were on the show "Hot In Cleveland" together a few years ago.
On "The Drew Barrymore Show," Love Hewitt said: "One of the only times that I've been, like, super drunk was with Betty in public and she veered off into a bush and I thought, 'Oh my gosh, I am going to kill the national treasure Betty White. Then she loves to end her nights with you by eating gummy bears." 
Jennifer, who 41, also revealed to Drew that the "Golden Girls" star loves pizza, vodka, and hot dogs. That sounds pretty normal. Betty also cheats at Scrabble! Here's waht Jennifer said about that...."But she's Betty White, so you let her win."
Photo: Getty