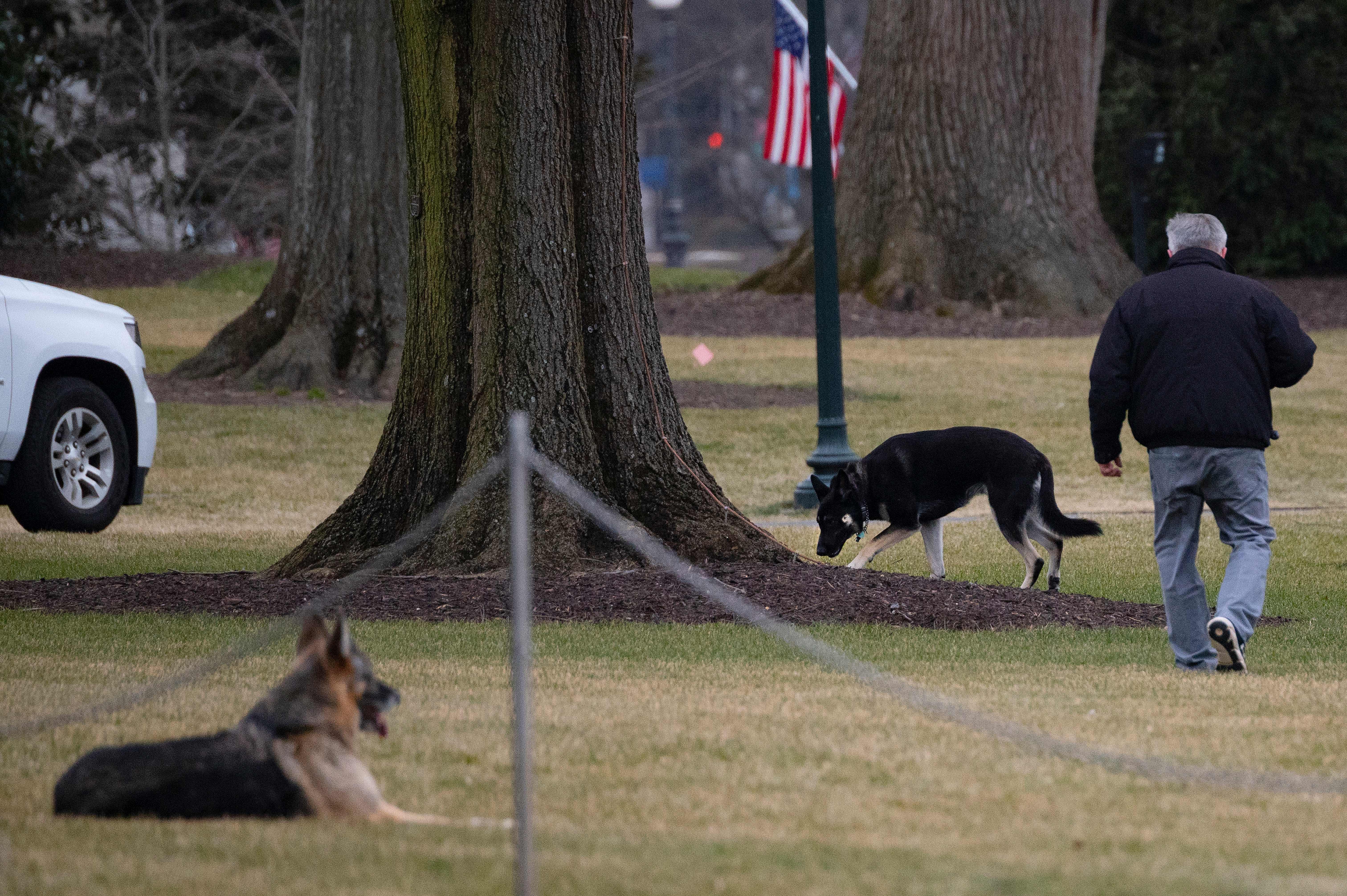 President Joe Biden and first lady Jill Biden's two German Shepherds had to go back to Delaware.
Last week Major, who was adopted by the Bidens back in November 2018 from a Delaware animal shelter, bit somebody, and in the Washington way, it has been called a "biting incident". Major nipped a member of White House security and while we don't know the condition of the victim, it was bad enough that the dogs were moved back to Wilmington, Delaware, where they remain.
Major, who is 3 years old, is the younger of the two Biden dogs. The other German Shepherd, Champ, is 13 and has slowed down physically because he's getting older. But Major the rescue has been known to display agitated behavior more than once. He jumps on and barks at people, and has "charged" at staff and security folks, according to CNN, who spoke with people about the dog's demeanor at the White House.
The dogs run around on the South Lawn with lots of people watching, and first lady Jill Biden says they have to take the elevator in the White House and they're not used to that. She also said the dogs are not allowed on the furniture but has caught the younger Major on the couch. This is not surprising to dog owners...sounds like typical dog behavior to me!
The Biden dogs have been known to go back home to Delaware with minders, especially when the First Lady is out of town. So take it easy Major, and here's hoping the pooches can get back to the White House and their First family soon.
Photo: Getty