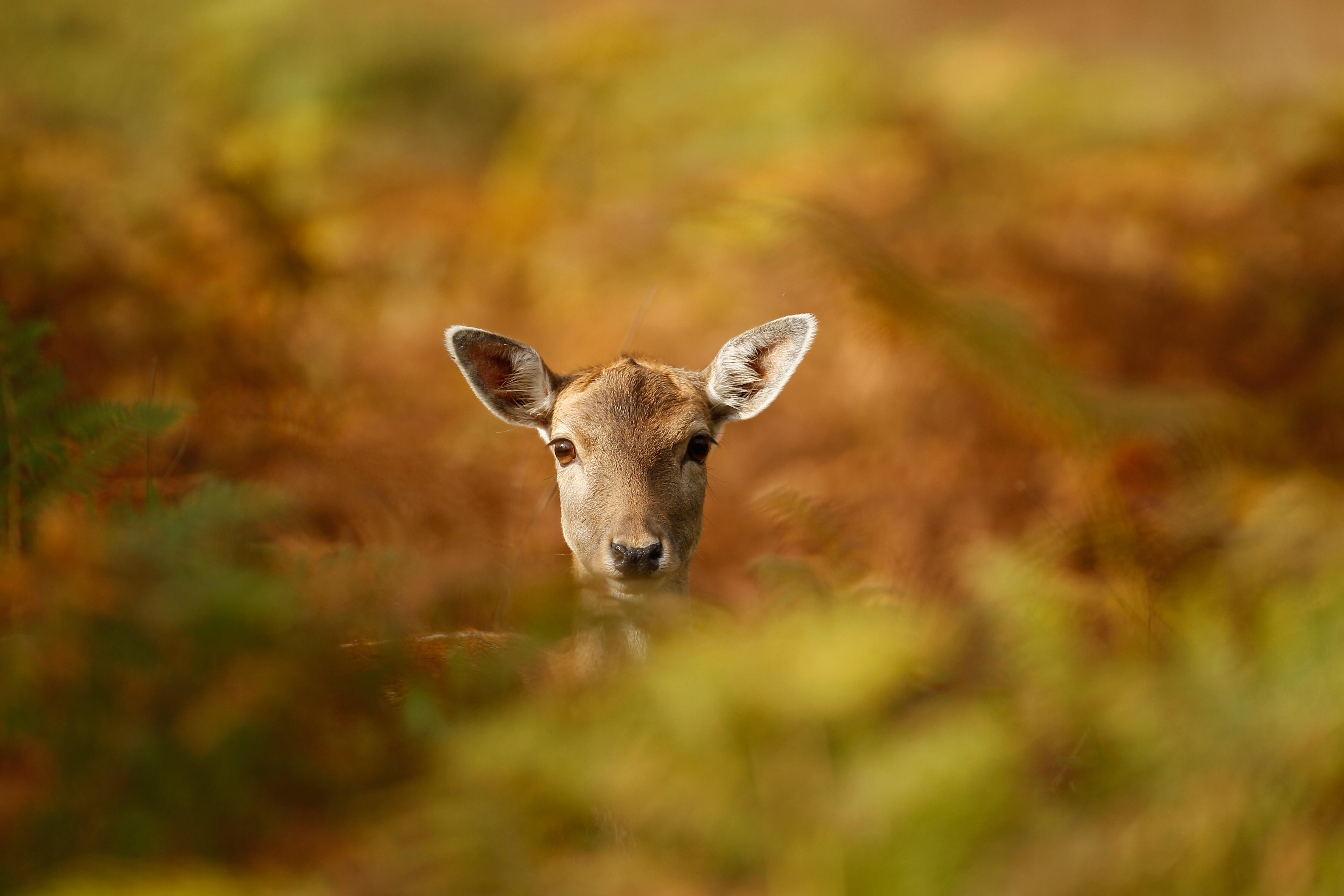 A man in Newark, Delaware left a trail of food, and gained a pet. Messiah El has formed a very special bond with a young doe he named Bambi.
When the man left the food outside he was shocked when Bambi followed the crumbs inside the house and made herself at home. He says the doe jumps up and sleeps on the couch, and gets a little jealous when the family cuddles their other pets, a dog and a cat, and wants in on the action, too! When the deer wakes up from a sofa nap she taps on the door when she's ready to leave, and goes back to the woods. And get this....Bambi also taps on the door when she has to go out to do her business!   Mr. El says she even likes car rides and gets along with kids and the dog, but not the cat.
Bambi answers to her name and lets the family bathe her and groom her and remove ticks! What???
While the family enjoys a unique bond with this (not so wild) animal, they have been contacted by the Delaware Department of Natural Resources, because allowing deer into the house is illegal possession of wildlife. So what to do? Mr. El is now looking into getting a deer license, and hopefully can keep this furry friend as a pet.
What a story!
Photo: Getty