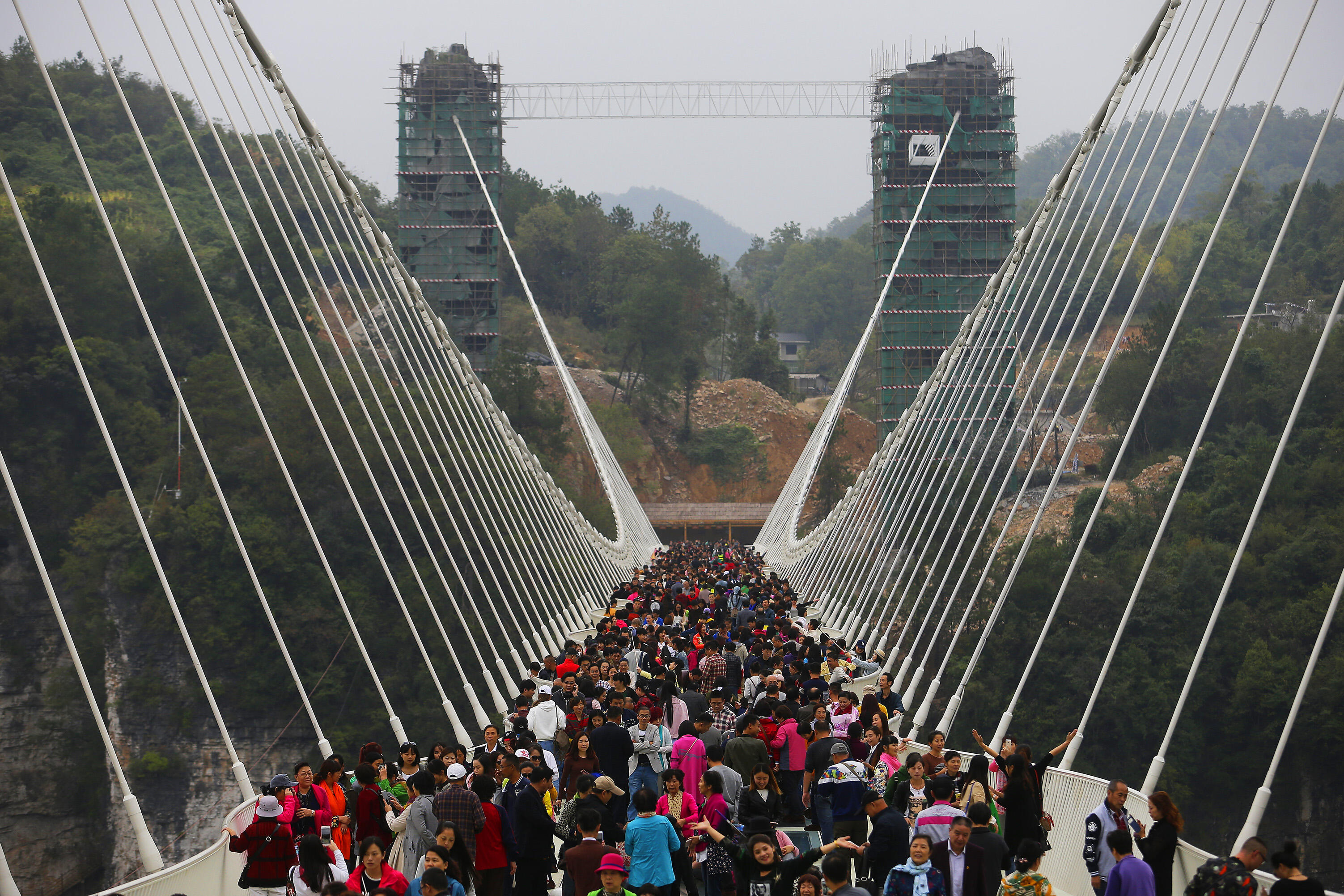 It was very scary for a tourist was crossing a glass-bottomed bridge in China over 300 feet in the air when winds of 90mph twisted and shattered the bridge, and the guy was dangling above the ground. The glass did not shatter but the winds were so strong the bridge twisted and the glass panels fell out.
Glass-bottomed bridges are popular in China, with some of them around 900 feet above the ground!!
With help from police, firefighters and tourism workers the man was able to crawl back to safety. He was so shook up though, he was taken to the hospital for counseling. The park was closed for a time, but is now reopened to the public.
Whew for that guy.
Photo: Getty