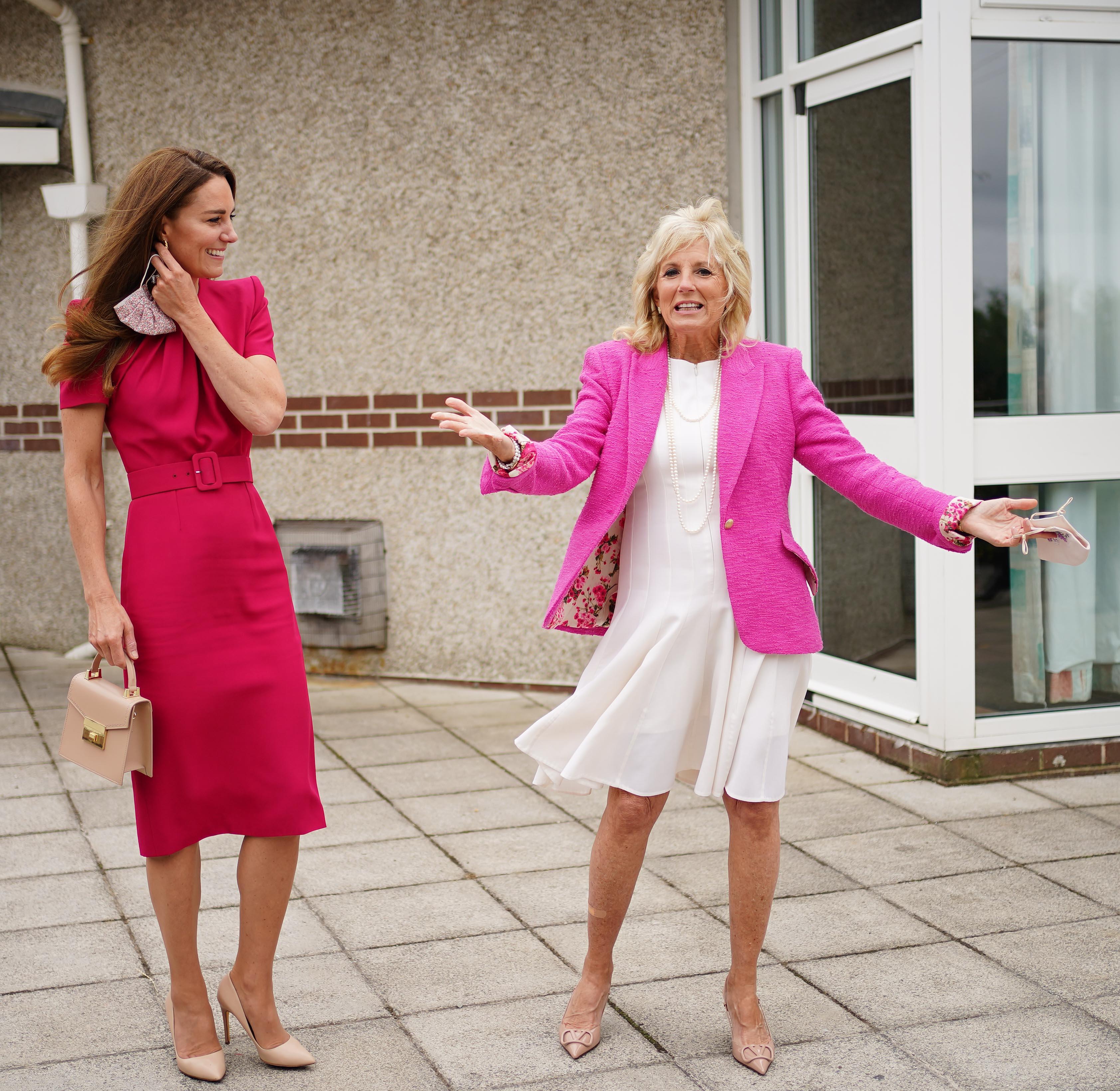 First Lady Dr. Jill Biden is on Vogue's August 2021 cover and she's opening up about getting adjusted to the transition from her Delaware home to her famous address in Washington, D.C.  Happy Birthday to the first lady turned 70 years old earlier this month, and has no intention of slowing down as a professor, first lady, wife or advocate. In fact, President Biden says he's so proud of her but he misses her, and they have to find a away to "steal time for one another."
Vogue describes her as a "joy multiplier" because you can usually hear her laughing before you see her.
In the cover story, Dr. Biden discussed the "magical quality" of White House living. She and the president have six grandchildren whom Biden said she gets to see in Delaware and in Washington. She says "We have the best of both worlds."
Photo: Getty