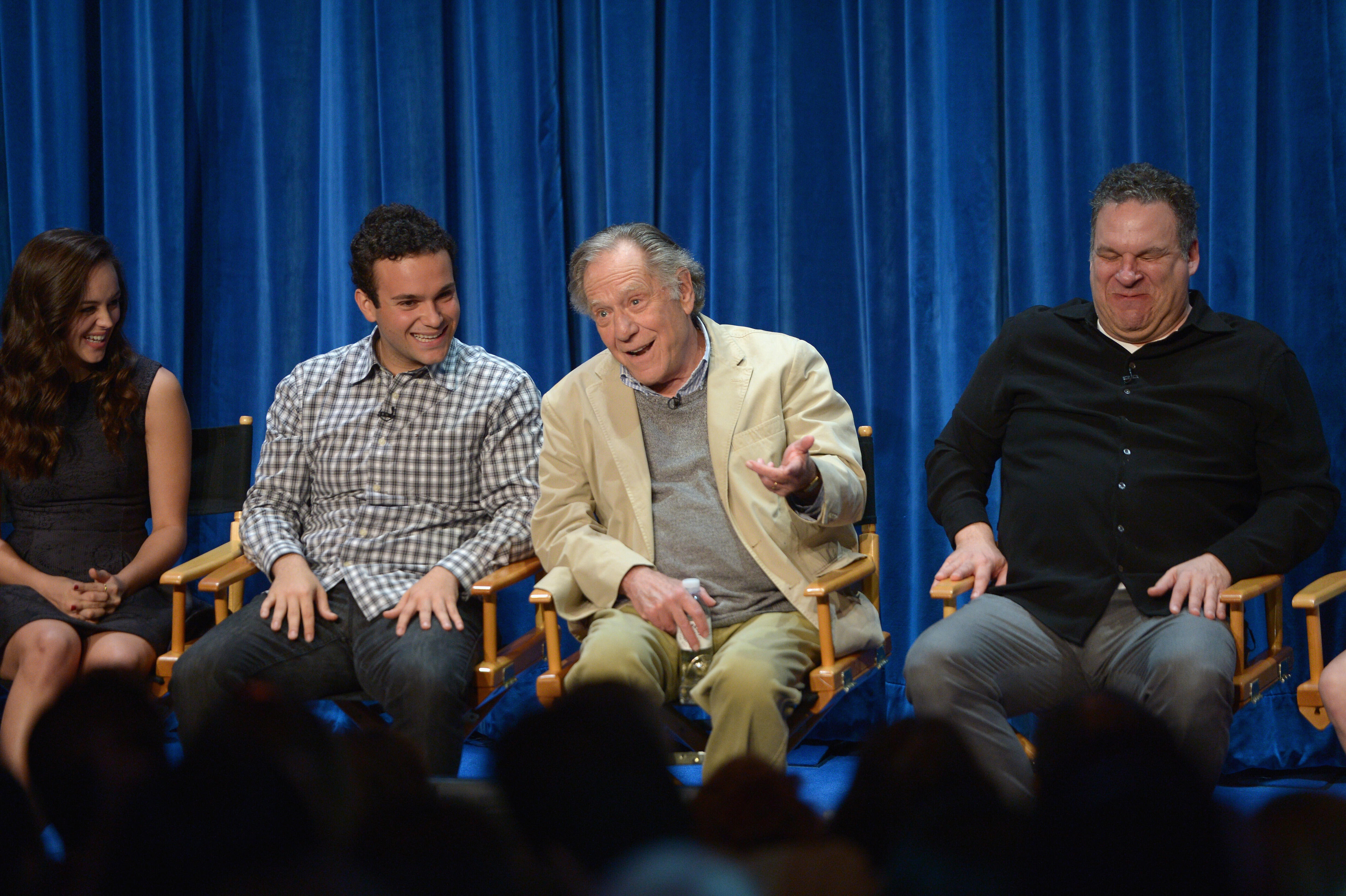 "The Goldbergs'" will honor the late George Segal in their season premiere, opening with both its traditional movie tribute and a nod to the actor who played Pops on the series. George Segal died in March, two days before "The Goldbergs" wrapped production on its eighth season on ABC.  Back then the show couldn't really pay a proper tribute, though they noted his passing.
The movie tribute opening will take the family on the journey of where to spread Pops' ashes. I hear its hysterically funny, and I hear you'll cry too!
The very funny George Segal (who also starred with David Spade in "Just Shoot Me" from 1997 to 2003) appeared in more than 160 of "The Goldbergs'" 185 episodes over eight seasons, playing Pops, and my sources say we'll still be hearing about him a lot this upcoming season.
Photo: Getty