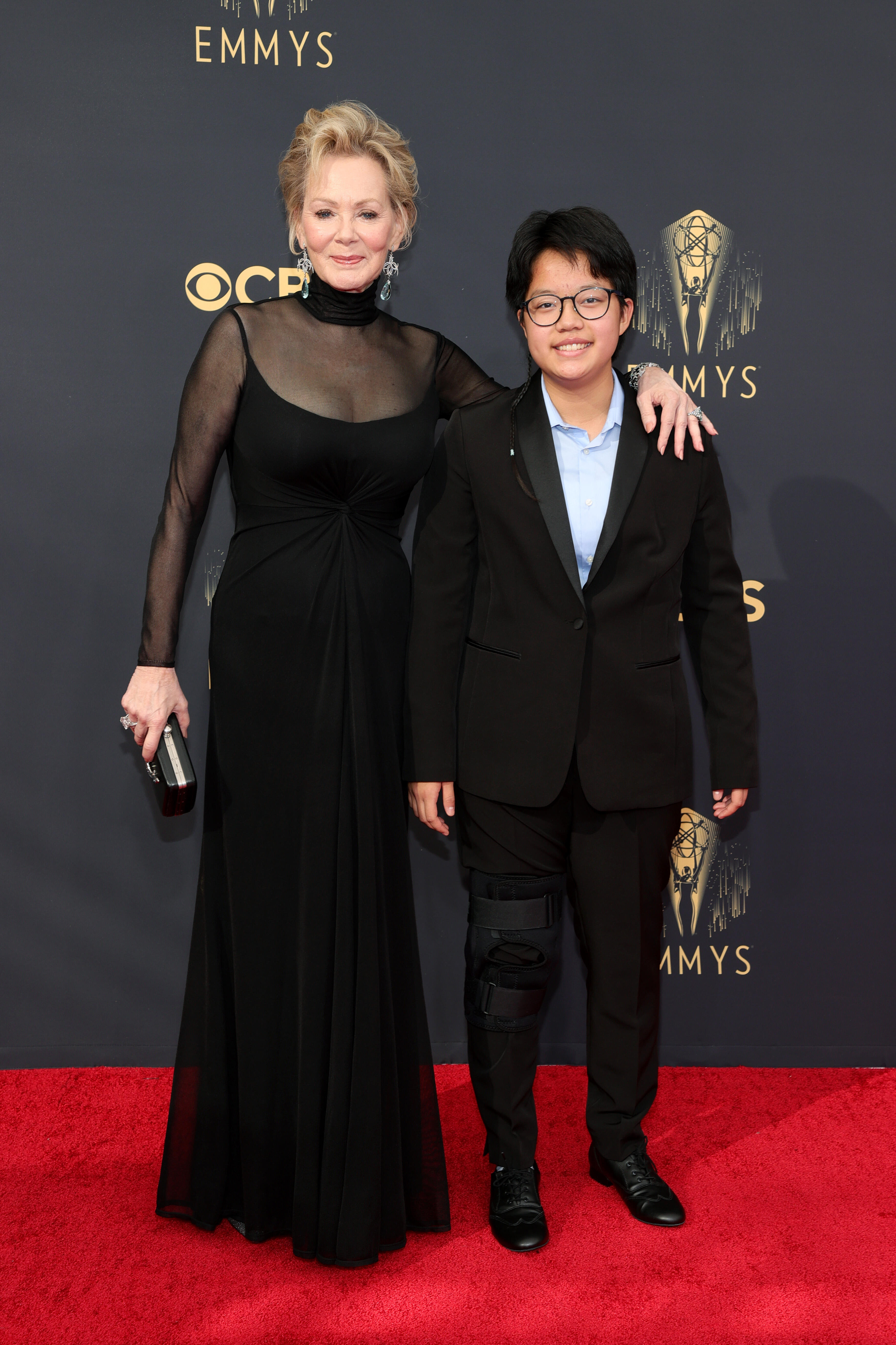 The Emmys were Sunday night. HBO's "Mare of Easttown," filmed around here, and starring Kate Winslet as a Delco detective, won several acting awards, including Best Actress for a limited series for Winslet. Congratulations!
Jean Smart was in Mare of Easttown," she played Kate's character's mother, and was nominated for her performance, and also for Leading actress the HBO Max series "Hacks", which she starred in, and she won! "Hacks" is terrific, and the win is so well deserved. Have you seen it? It's about a Las Vegas comedian (Smart) whose career was strong, but not so much any longer. It's a great watch, and I highly recommend it.
Jean Smart is also a proud mother, as the 70-year-old actress introduced her 13 year old son Forrest last night, and they walked the red carpet together.
In her Best Actress acceptance speech for "Hacks" last night, she thanked her teenage son and her older son, Connor, and called them "my two wonderful and unselfish children … who are both very courageous in their own right."
But first she tearfully thanked her husband, Richard Gilliland, who died in March after a brief illness. He sadly didn't live to see his wife's nominations and her win. Here's a picture of Smart with her son on the red carpet.
Congratulations to all the Emmy winners!
Photo: Getty