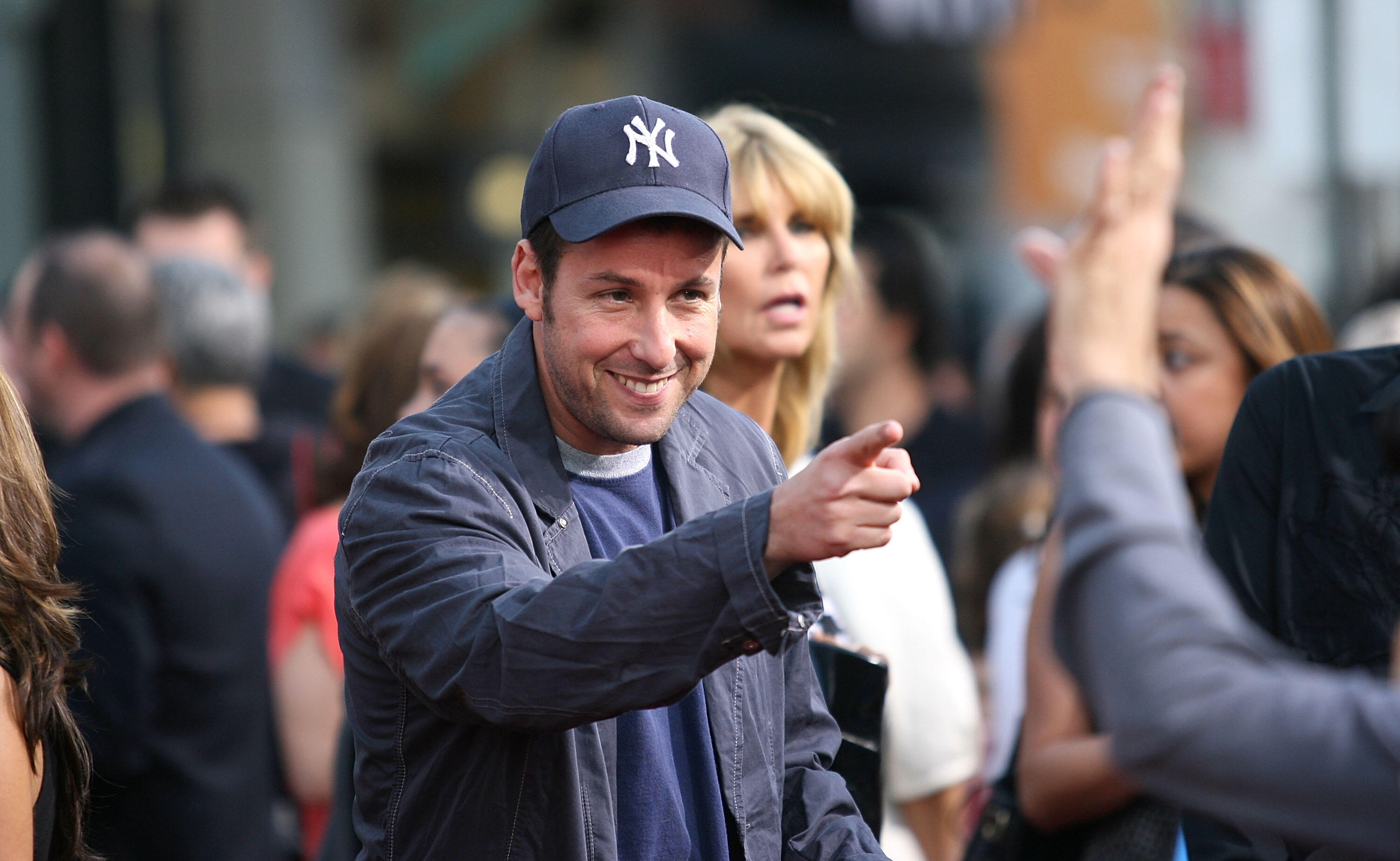 If you live in Philadelphia, you know that lately that actor, producer, director Adam Sandler has been closing streets all over the city to shoot his movie titled "Hustle", for Netflix. The film also stars Queen Latifah, Ben Foster and Robert Duvall. Sandler is an Executive producer and so is NBA great Lebron James, because this movie is about basketball!
The plot of the film is this: A former basketball scout tires to remake his career by bringing a player from overseas to play in the NBA. I've heard Sandler say in interviews that he loves basketball and shoots hoops all the time, and now he's making a basketball movie.
Filming actually began in the Philly area about a year ago, but lately the movie shoot has caused road closures in Center City, The Italian Market, Manayunk and South Philadelphia. Philadelphians don't mind, though, actually showing a lot of love for Sandler and his crew, and turning out in big numbers to watch, get an autograph, take a selfie, spreading some some Philly hospitality in the City of Brotherly and Sisterly Love!
While Philadelphia is serving as a backdrop for New York, where the film takes place, we can't wait to see "Hustle" on Netflix, where a few years back Sandler signed a very lucrative deal for hundreds of millions to make movies for the streaming giant.
Photo: Getty