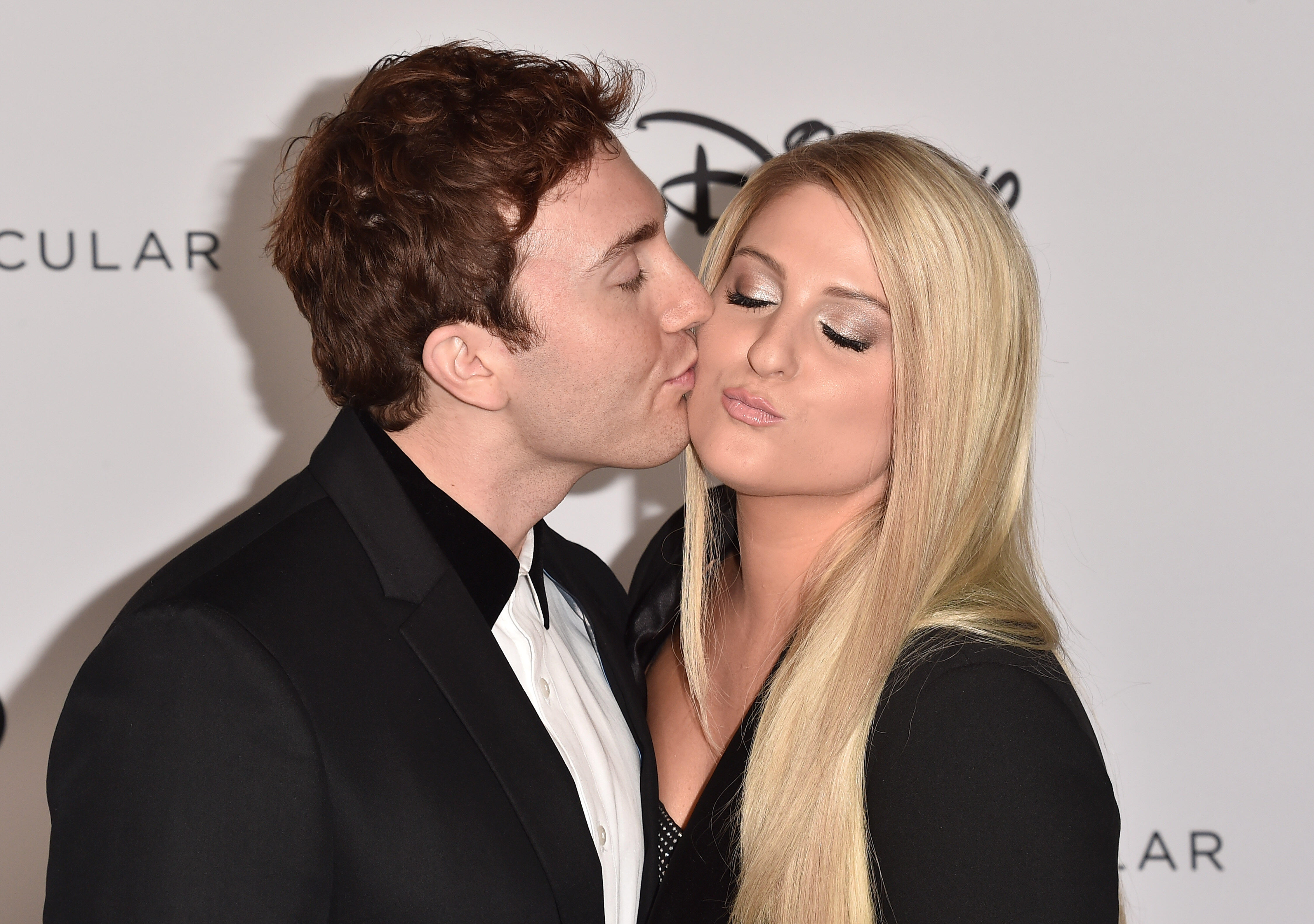 Maybe, just maybe, there is such a thing as being too close to your spouse. You may agree once you hear about the unique design choice singer songwriter Meghan Trainor and her husband have in their house....in their bathroom.
When she was on the "Why Won't You Date Me?" podcast, Meghan said that she and her husband Daryl Sabara have side-by-side toilets in their bathrooom, and they use them together!
They have a new baby, and Meghan says she Daryl have their bodies 'in sync.' So as they are getting their house remodeled, she asked the contractor to install two toilets, right next to each other! The contractor thought thought it was "nuts," but gave in. So now the couple have been enjoying their dual thrones, and sometimes they use them at the same time, although, Meghan says, they've "only pooped together twice." TMI, but to each their own...toilet, that is.
Photo: Getty