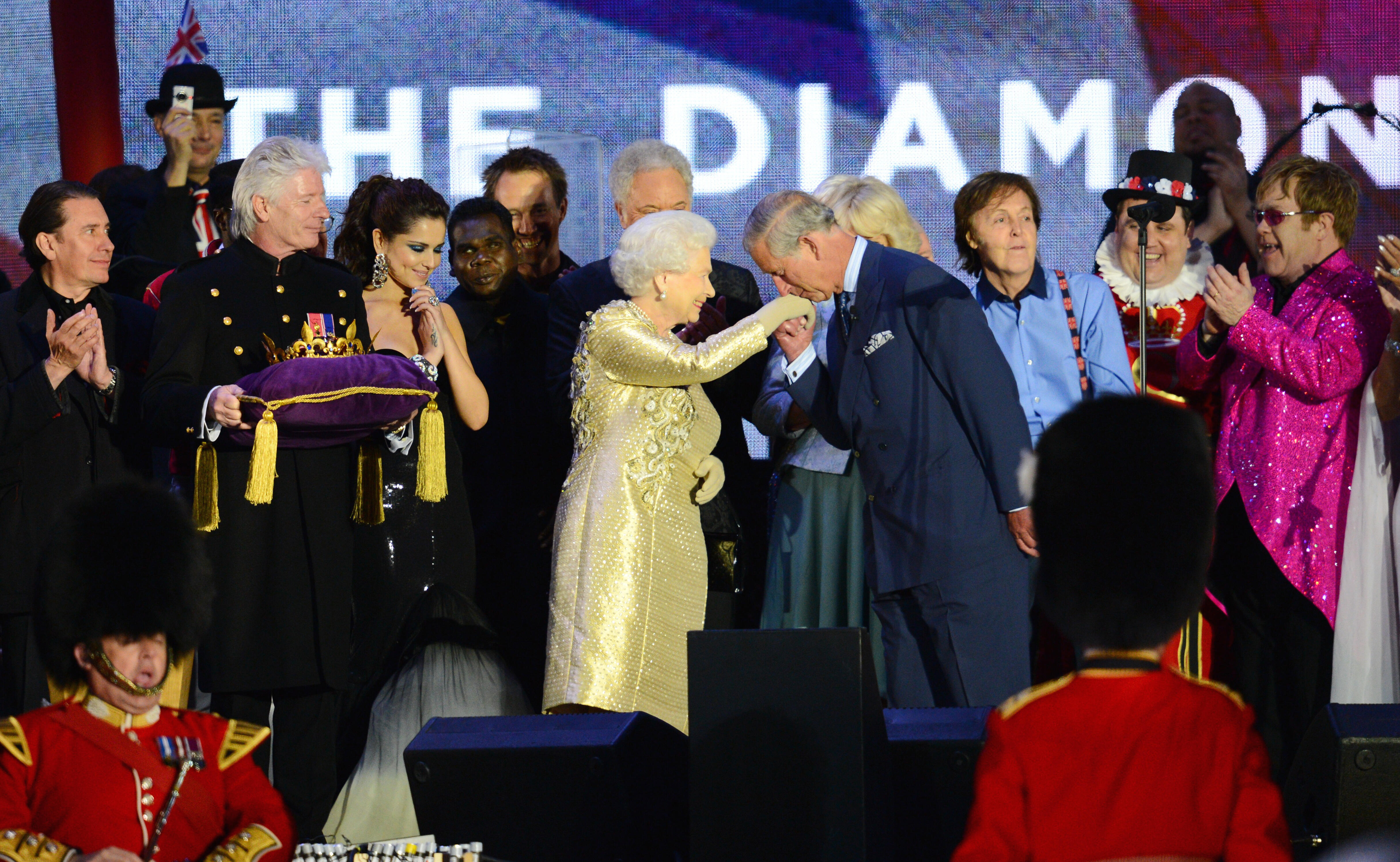 Elton John was just made part of an exclusive group in England that includes Maggie Smith, Stephen Hawking and Paul McCartney.
The 74 year old music icon was made a member of the Order of the Companions of Honour, a special award in Great Britain granted to those who have made a major contribution to the arts, science, medicine or government over a long period of time. There can be only 65 members at any time in addition to the monarch.
Prince Charles presented John with this honor yesterday during a ceremony at Windsor Castle. On Instagram, Elton posted pictures of the event, and thanked Prince Charles "for the incredible honour and his recognition and support."
On my Show Biz Buzz on my morning show on The Breeze, I recently reported that Elton John says he is in great pain because he fell on his hip, then had a hip replacement. He said he can barely get in and out of a car, so that's why he can't go on his farewell tour. But he has just announced that in fact he IS embarking on a 150-date farewell tour around the globe!
Some friends are worried about him, thinking he's just doing this to support his lavish lifestyle. But Elton John is worth a half a billion dollars, so you wouldn't think he needed the money.   Whatever the reason, and despite his hip and health problems, Elton is heading back on the road on the "Farewell Yellow Brick Road" tour.  And it looks like he will be in Philadelphia at Citizen's Bank Park on July 15, 2002.
Photo: Getty