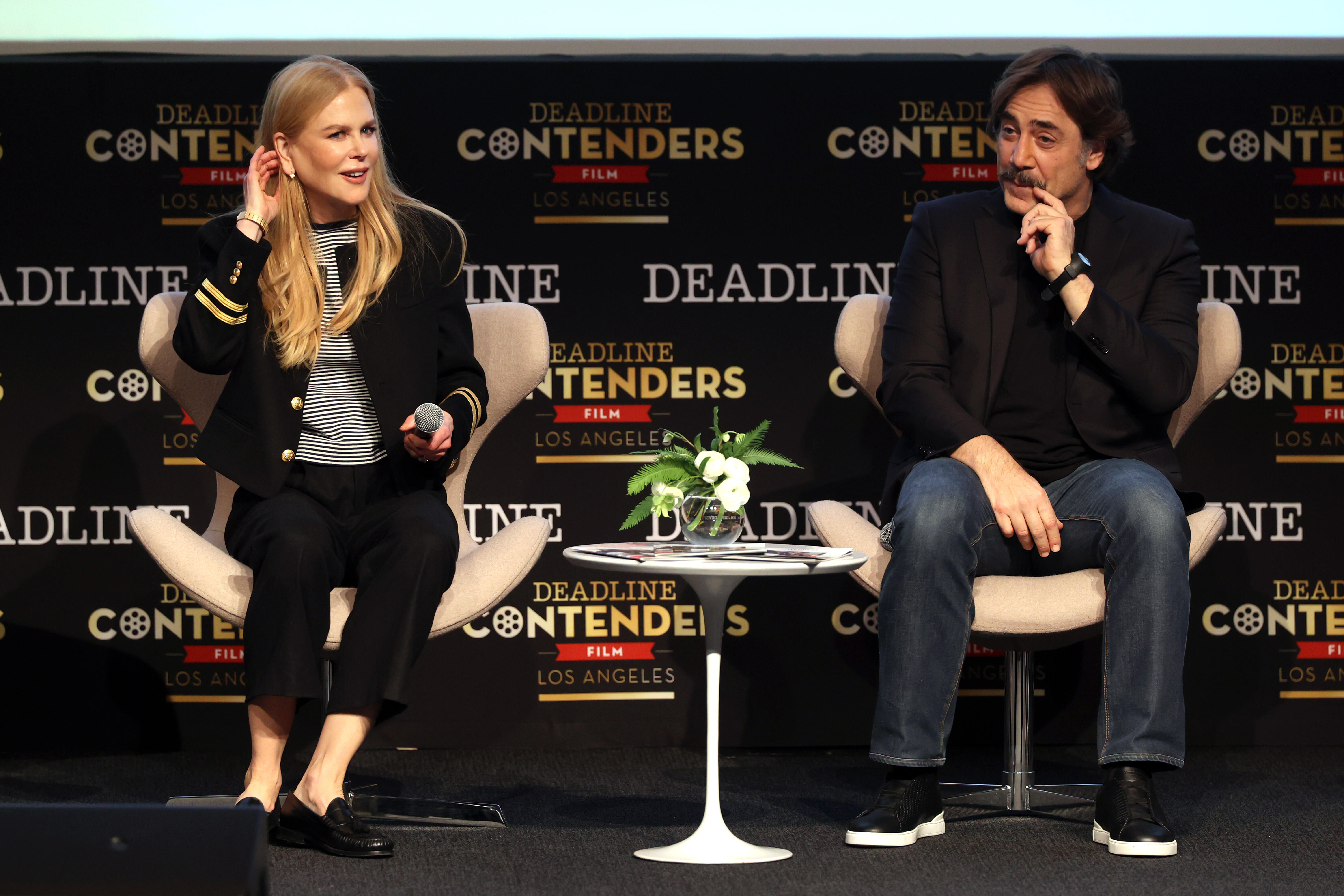 Nicole Kidman says was seriously committed to getting her portrayal of Lucille Ball just right.
The Oscar winner discussed her obsessive preparation to recreate the comedy legend's memorable scenes from I Love Lucy during a Q&A following an LA screening of the upcoming biopic Being the Ricardos in Los Angeles last Saturday.  Kidman said she spent a ton of time analyzing episodes of the classic series in order to perfect Lucy's movements onscreen and says it "went into her body and my memory."
Being the Ricardos is set during a week of filming I Love Lucy, as Ball and husband Desi Arnaz, played b the equally terrific Javier Bardem, are "threatened by personal and professional accusations and problems". It does have that iconic Lucy grape stomping fight scene with the Italian actress who Lucy once said, in an interview, took it so seriously, the Italian darn near drowned Lucy in the real grapes! Being the Ricardos premieres December 10th in theaters and December 21st on Amazon Prime Video. 
Photo: Getty