Daughter Makes Fake Pizza Call to 911 Helps Stop Domestic Abuse Incident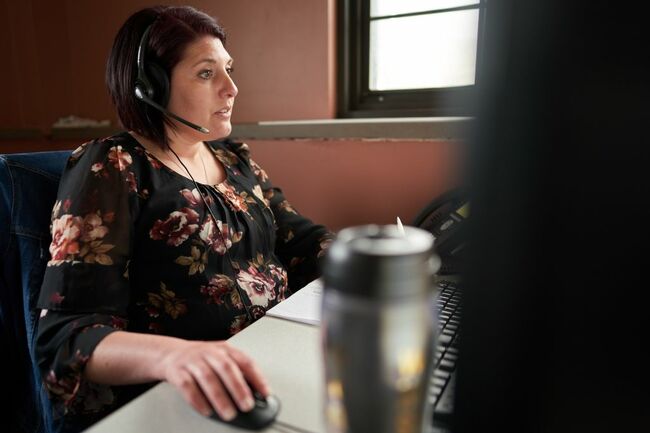 A quick-thinking daughter in Oregon, Ohio, teamed up with a quick-thinking 911 dispatcher to stop an alleged domestic abuse incident. The woman called police and pretended to order a pizza,The real reason for the call: A man was beating her mother, and the caller didn't want to alert him that she was summoning help, say police. "I would like to order a pizza," the woman says while giving her address, "You called 911 to order a pizza?" asks dispatcher. After he initially chides her, she says, "No, no, no, no, no, no. ... You're not understanding," and he responds, "I'm getting you now"
They talk in code for a bit. "Is the other guy still there?" asks the dispatcher. "Yep. I need a large pizza," says the woman. "Alright, how about medical? You need medical?" he asks. "No, with pepperoni," she answers. The dispatcher sent officers and advised them to keep their sirens off, and they arrested the 56-year-old suspect. The dispatcher has been in the job 14 years and says this is the first time he's had such a call.
Photo:Getty

Dan Blackman
Want to know more about Dan Blackman? Get his official bio, social pages & articles!
Read more