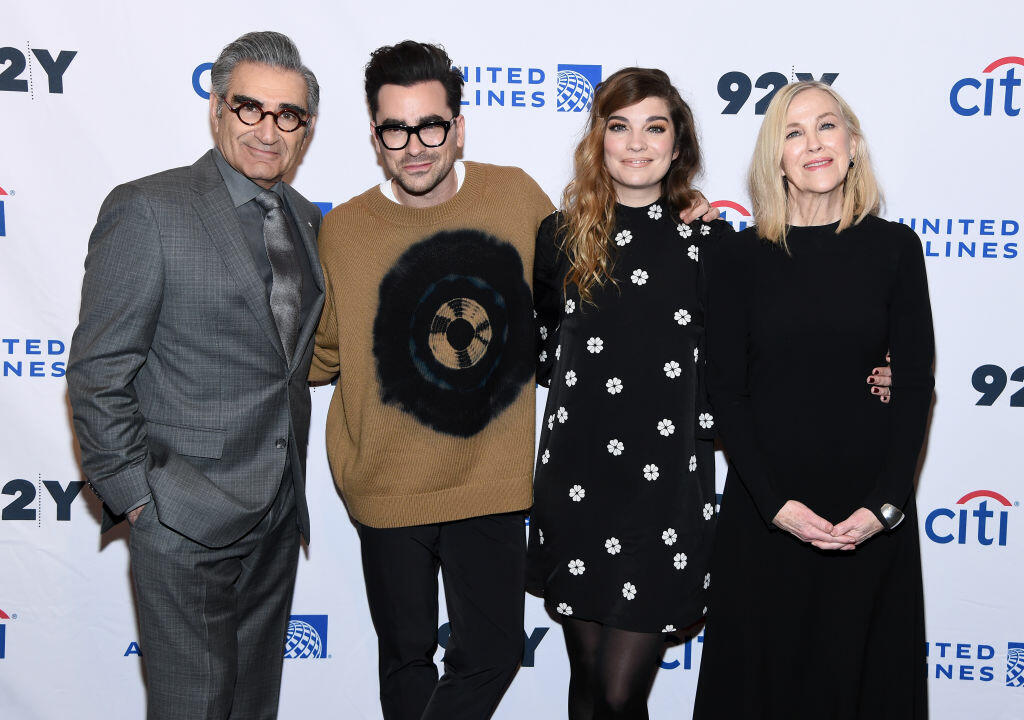 As a major fan of the recently ended (sadface) "Schitt's Creek", one knows you can never get enough of the small town motel hijinks. Luckily, Dan Levy and company are satisfying the fans for a little bit longer, despite the show being over.
The show is now releasing special bonus episodes (or "webisodes to be exact") on their YouTube channel! Elite Daily reports that on the Schitt's Creek channel, you just have to search "Inside Schitt's Creek" to find all of the special new bonus "webisodes."
Check out a few of the examples below, and find more on the Schitt's Creek YouTube channel right here!
My personal favorite may be the 3rd one down featuring David and Moira's wigs!
Photo: Getty