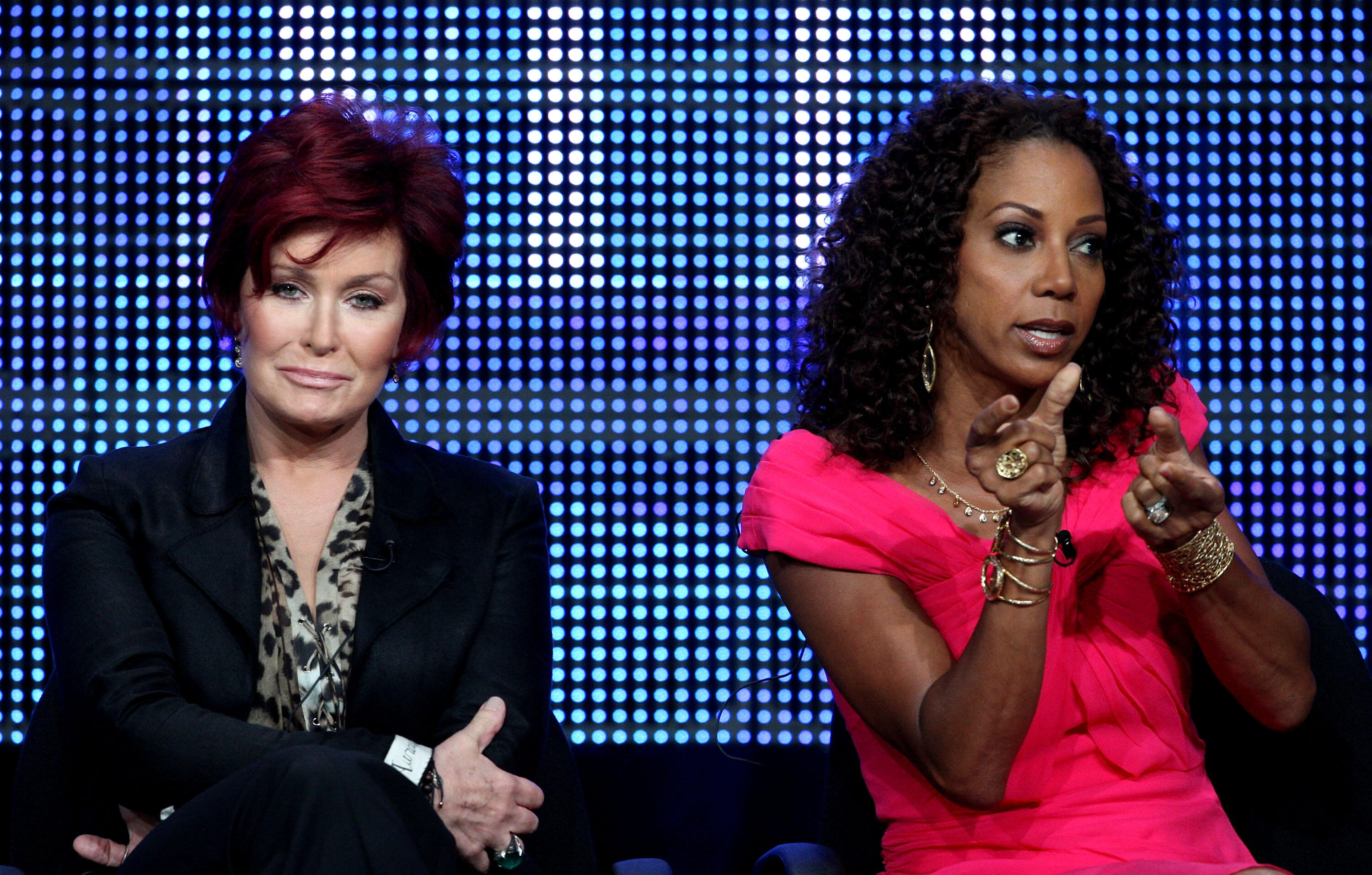 "The Talk" saga continues, nearly one week after the incident on-air between co-hosts Sharon Osbourne and Sheryl Underwood.
If you're just catching up now, you may want to read THIS, which describes what has happened since last week, when Osbourne got heated with Underwood on-air, then apologized, but then with CBS announcing a hiatus and an internal review of the show.
In the mix of all of this between Osbourne and Underwood, however, was old co-host Holly Robinson Peete, who defended Underwood, and revealed that she also had dealt with negative behavior from Osbourne while doing the show's first season in 2011. Peete said that Osbourne was the reason she was fired from the show after only one season, and that Osbourne said she was "too ghetto" for the show.
Osbourne is now firing back, not just denying the claims, but leaking an old e-mail that is allegedly from Peete after she left the show.
In the alleged e-mail, Peete says that she misses Osbourne and seems to put a lot of blame on CBS for her ousting.
In an additional tweet, Osbourne denied ever saying Peete was "too ghetto."
However, other reporters have come in and said that Sharon's accounting of the events was not accurate:
It remains to be seen what the future for the show holds, as it continues to be on hiatus as CBS does its "internal review."
Photo: Getty