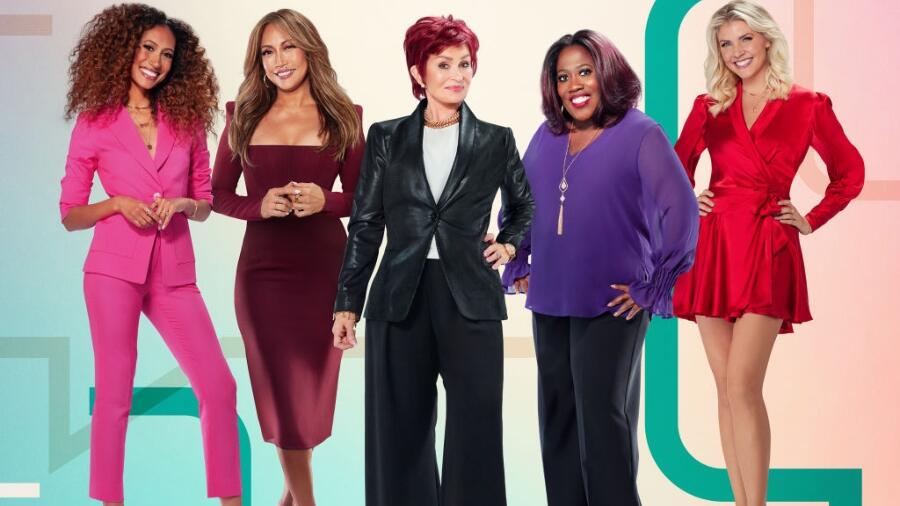 "The Talk" drama continues — and Sharon Osbourne is now speaking out — again.
Osbourne spoke to Entertainment Tonight's Kevin Frazier on Tuesday night about everything going on at the talk show. She reiterated that she is "in no way racist" and said that she's not where she stands in terms of the future of the show.
The show, which is on a new extended hiatus until next Tuesday, has been in turmoil ever since last week, when Osbourne got heated with Underwood over their segment on Piers Morgan's comments about Meghan Markle. Osbourne later apologized for her words and reaction, but CBS decided that it needed to do its own "internal review" of what was going on.
Osbourne said to Frazier that she felt she was blindsided by CBS, and her co-hosts, particular Sheryl Underwood, who questioned her defense of Piers Morgan. She says that she wasn't prepared enough by the show runners and producers on what questions were going to be asked. She says she believes her co-hosts "had preparation" and "had written questions for them."
She added that about 8 minutes before taping began, one of the show-runners did ask her if she'd be okay with taking questions about the Piers Morgan situation and if she was okay if one of the women disagreed with her, and she was fine with it, saying, "I'll answer what the want me to answer." She went on to say that the two of the workers behind the scenes told her that the directives to go this route came right from the CBS executives, but gave no names. She referenced Underwood and others having pre-determined questions again.
In terms of her future on the show, she said she doesn't know what will happen, because she doesn't feel like she's wanted back, leaving it all up in the air.
She also added that she'd be willing to have a conversation about everything on-air to further the conversation about race, but saying that it may be too far gone in the situation at the show for that now.
Watch the entire interview below.
Photo: CBS/"The Talk"