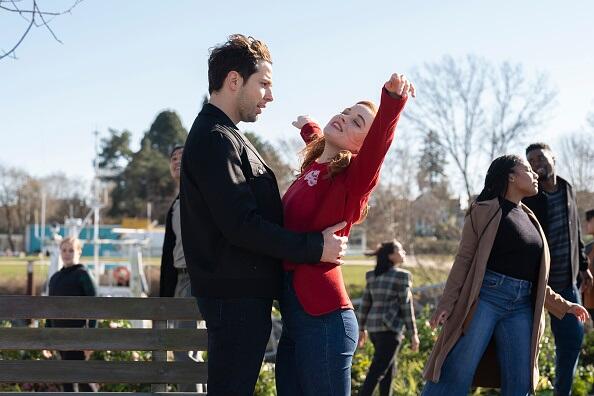 Fans were hoping for better news, but unfortunately NBC has decided to cancel fan-favorite dramedy "Zoey's Extraordinary Playlist" after two seasons.
The show even topped USA Today's annual "Save Our Shows" poll for the second consecutive year.
The season 2 finale had aired nearly a month ago, and fans were hoping the network was taking their time and eventually going to decide to renew it for a third season, but mediocre ratings had seemingly doomed the show's future.
NBC also announced that while it won't be picked up by their streaming service, Peacock, it will be shopped around to other networks and platforms.
The show was a better digital performer than the typical ratings would suggest, and it did garner awards attention as well for star Jane Levy.
A Lionsgate spokesperson said in a statement: "In a world where finding loyal and passionate audiences is never easy, we believe there must be a home for this great, award-winning show with a passionate and dedicated following."
Not only that, but word also came down on Tuesday that NBC was also cancelling 3-year drama "Manifest", which is also currently the #1 show on Netflix. Fans are even more upset about this one, since the season (series) ender had a cliffhanger and was not tied up.
The producer, WBTV, is expected to look for a new home.
Photo: NBC