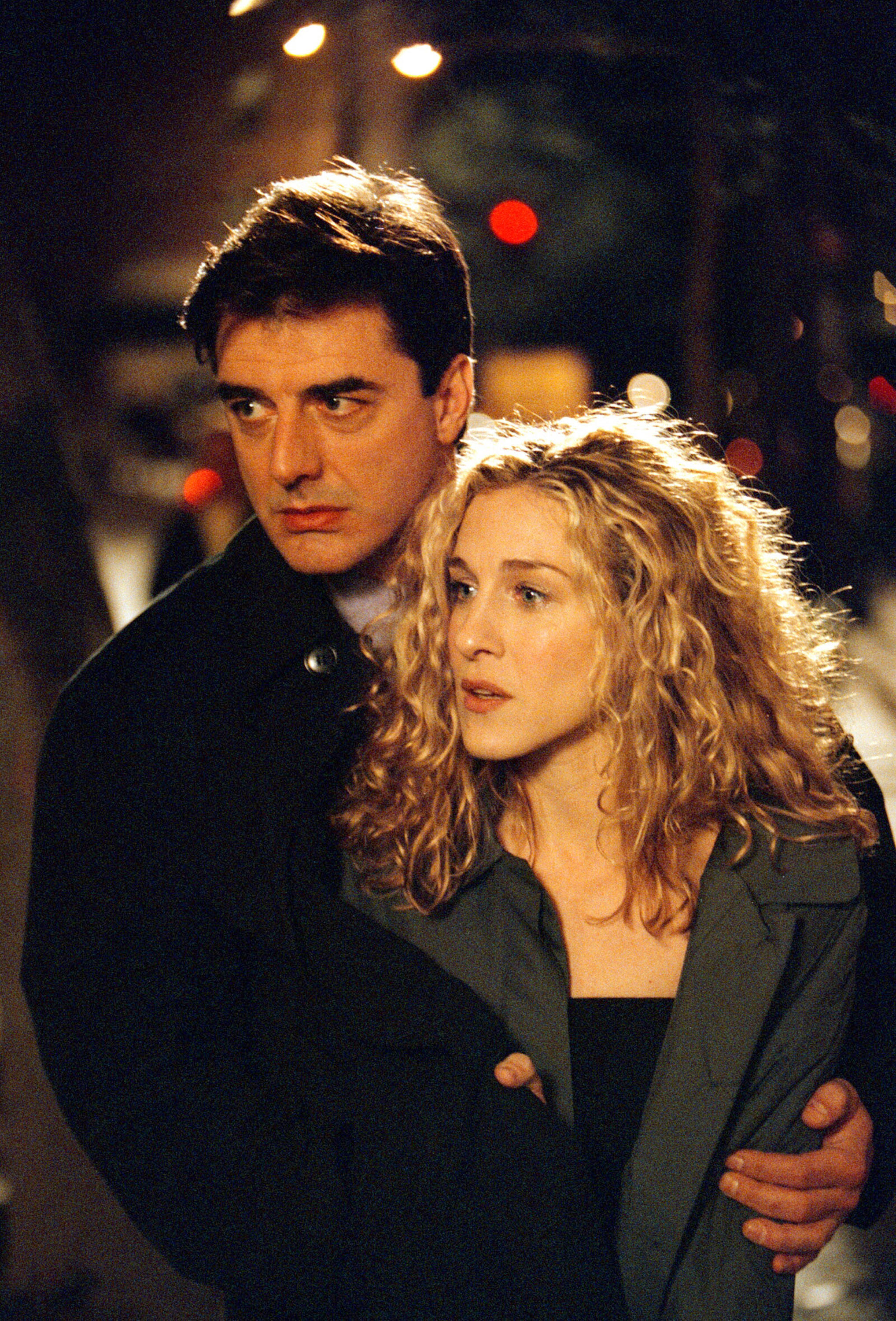 Has another man abused his power? Actor Chris Noth is denying the accusations, calling them "categorically false," but two women have come forward to say that Noth, famously known as Mr. Big in "Sex and The City" and the recent re-boot "And Just Like That...", sexually abused them and raped them back in the early 2000's. The Hollywood Reporter has detailed the accounts of two women who say they were triggered to come forward and tell their story after seeing Noth reprise his role as Big.
One of the women, who calls herself Zoe, (preferring to remain anonymous), says she was 22 in 2004 when she and a friend met Noth at his apartment pool to hang out. Zoe claims Noth asked her a bunch of questions about her college major before giving her a book to take a look at. He went back to his apartment and invited her to bring the book back up to him in his place. So she went to return the book, and Zoe says he first kissed her and then forcefully removed her shorts and bikini bottom and raped her as she yelled "Stop!" Zoe told THR she went to the hospital, but wouldn't tell cops who had assaulted her, thinking they would never believe her, because Noth was a big star. She even had to get stiches because he injured her. Noth says the sex was consensual.
The other woman, also remaining anonymous and calling herself Lily, told The Hollywood Reporter she was 25 in 2015 when she met Noth while working at a VIP server at a NYC nightclub. Lily says the Noth invited her for dinner one night, but the two just ended up drinking and wound up back at the actor's apartment. Lily claims they started to kiss, but Noth became much more forceful, removing his pants and sticking his penis in her mouth before having sex with her from behind. Noth says that encounter with Lily was also consensual.
Actress Zoe Lister-Jones has also accused Noth of inappropriate behavior...she says back in 2005 she worked at a nightclub he owned, and on a few occasions he would show up, and she said he was "consistently sexually inappropriate" with a co-worker. Lister-Jones worked with him on his other show, "Law and Order". She said she was a guest star, he was drunk on set, and said some uncomfortable things to her. But she and her friend never said anything...until now.
Noth's Mr. Big character made headlines last week after dying on the first episode of "And Just Like That..." shortly following a ride on a Peloton bike. He did a cutesy Peleton commercial after that, which Peleton has since removed.
Photo: Getty