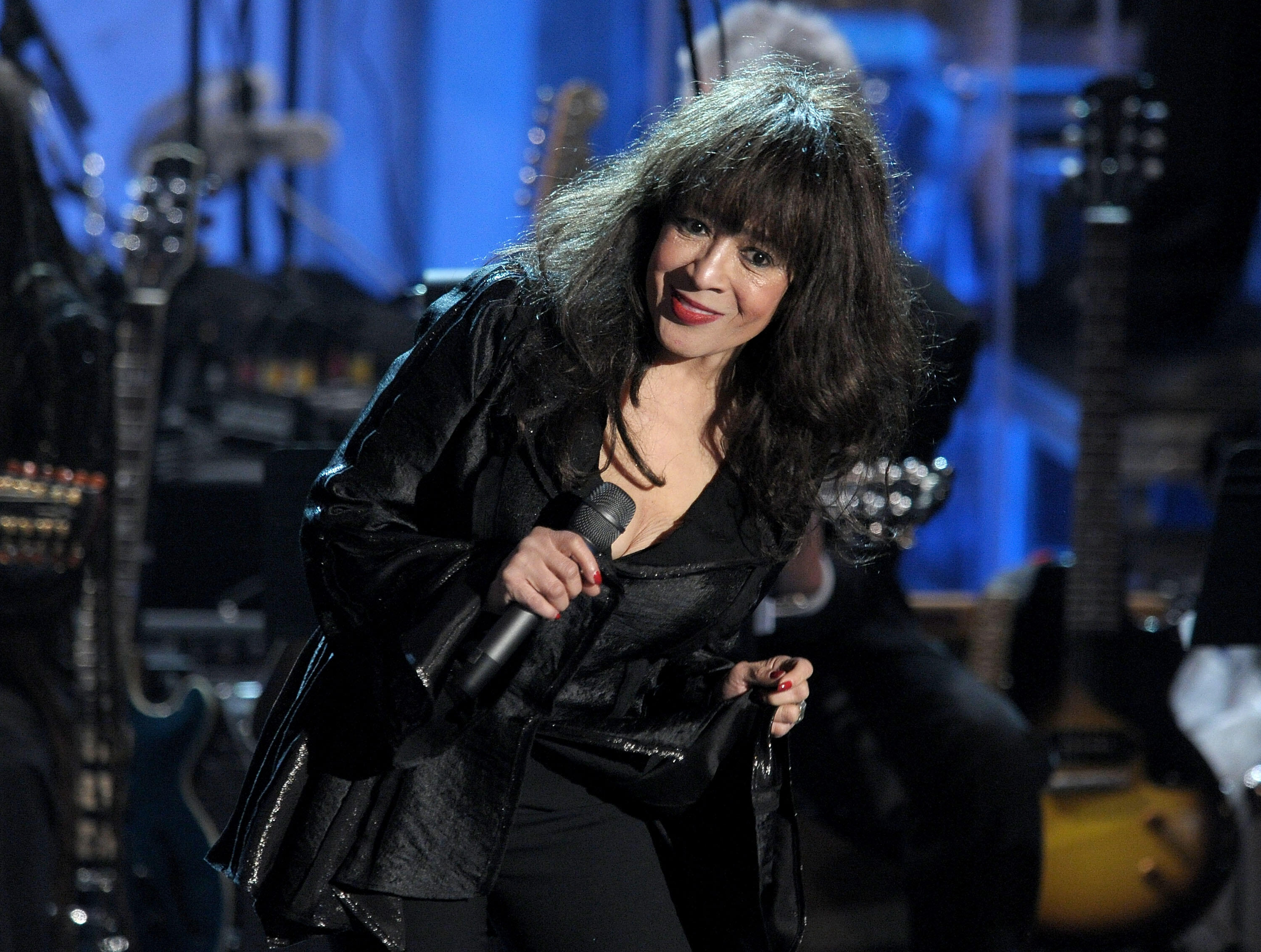 Ronnie Spector, the powerhouse vocalist and leader of the '60s rock band The Ronettes, died yesterday after a brief battle with cancer. She was 78. Her family, with her husband Jonathan, were at her side, and released this lovely statement: "Ronnie lived her life with a twinkle in her eye, a spunky attitude, a wicked sense of humor and a smile on her face. She was filled with love and gratitude," That beehive hairdo and bad-girl swagger with the tight dresses made waves in the music industry when the girl group first hit the airwaves in 1963 with the release of their big hit "Be My Baby." Ronnie had such a distinctive voice, too. The Rolling Stones opened for them way back then in the 1960's!
Ms. Spector was married twice, the first time to music producer Phil Spector. In social media posts after his death in jail last year, she famously said, "He was a brilliant producer, but a lousy husband." He was serving a sentence for the murder of Lana Clarkson.
Ronnie Spector had 5 sons, three adopted with Spector, and two with her second husband.
Ronnie requested that in lieu of flowers donations be made in her name to your local women's shelter or to the American Indian College fund. A celebration of Ronnie's life and music will be announced in the future. RIP Ronnie Spector.
Photo: Getty